Stronger Together 
Our Self-Care Membership includes access to: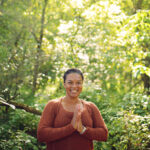 Monthly Masterclass
Monthly Group Coaching Q & A
Monthly Self-Care Retreat
Weekly Focus & Align intention setting session
Daily meditations, journaling prompts and affirmations
Live and on-demand yoga and meditation class library
The Strong By Nature team is committed to offering a space where everyone feels valued, accepted, safe and loved.
*By signing up for a package, you agree to be kind and respectful to fellow community members, regardless of:
race
ethnicity
national origin
sex
sexual orientation
gender identity and expression
immigration status
religion
neurodiversity
disability
This membership is a recurring membership and will be billed monthly on the date that you signed up.
Please note, this is a month-to-month membership. If you wish to cancel your upcoming payment, please log into your profile 14 days prior to your next billing date and cancel your membership.